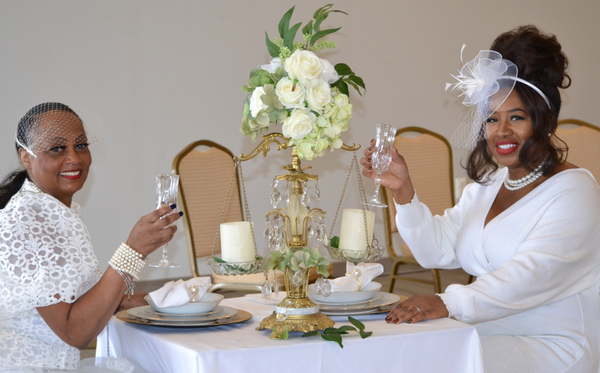 Our Vision
Our vision is to uplift, educate, support, equip and empower God's women, whom we affectionately call OUR SISTERS. First, our mission is to uplift the women in our congregation and in our community. When we lift each other up, there's nothing that we cannot achieve as a church. When women visit our church, our mission is to build goodwill among those who are closest to us while also welcoming newcomers with open arms. We want to help each woman use her God-given gifts to help her church, her community, her city, and the world.
Our Mission
Foster spiritual growth and renewal among women.
Affirm that women are of inestimable worth by virtue of their creation and redemption, and equip them for service in the church and around the community.
Minister to the broad spectrum of women's needs across the life span, being sensitive to multi-cultural and multi-ethnic perspectives.
Liaise and cooperate with other specialized departments of the church to facilitate the ministry to women and of women.
Build goodwill among women closest to us; that encourages bonds of friendship, support for church service, and the creative exchange of ideas, information and communication.
Mentor and encourage Christian women, creating paths for their involvement in the church as they reach for their potential in Christ.
Find ways and means to challenge each woman of God to use her gifts to complement the talents of others as they work side by side to further the global mission of the church.
   Our Programs & Events
Sisters of the Sanctuary (SOS) Fellowship Nights

Women's Support Groups

Women's Bible Study

Annual Mother's Day Event

Women's Conference/Retreat
Sisters of the Sanctuary: WHAT WE DO
Encourage - "Therefore encourage one another and build each other up, just as in fact you are doing." 1 Thessalonians 5:11
Nurture - "Like newborn babies, crave pure spiritual milk, so that by it you may grow up in your salvation, now that you have tasted that the Lord is good." 1 Peter 2:2-3
Care - "….you did not treat me with contempt or scorn; instead you welcomed me as if I were an angel of God." Galatians 4:14b