Vision Statement:
Our vision is to create a unique ministry focusing on the strengths and struggles of Young Adults of The Sanctuary at Kingdom Square, ages 18-40.
Mission Statement:
Our mission is to win souls for Christ, as well as equip, educate, and empower our Young Adults for the world.
Scriptural Foundation:
We now have this light shining in our hearts, but we ourselves are like fragile clay jars containing this great treasure. This makes it clear that our great power is from God, not from ourselves. We are pressed on every side by troubles, but we are not crushed. We are perplexed, but not driven to despair. We are hunted down, but never abandoned by God. We get knocked down, but we are not destroyed. 2 Corinthians 4:7-9 (NLT)
Bible Study:
Scripture teaches us in 2 Timothy 2:15 to "Study to shew thyself approved unto God, a workman that needeth not to be ashamed, rightly dividing the word of truth." Leaders must always be ready to give spiritual, as well as biblical guidance to those within the ministry. Bible Institute Classes are held every Wednesday.
Meetings/Events:
There are at least (4) mandatory planning meetings and (2) mandatory training sessions held each year for ALL Young Adult Ministry Leaders. Meetings are held at church, phone conference calls or off campus locations. There are at least 4 MAJOR events held each year [i.e. Young Adult Season, Young Adult Sunday, CSS (Christian, Saved & Social), Unstop Hunger, etc.].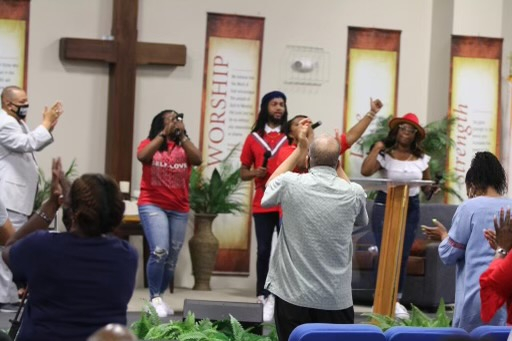 Service Times
---
Worship Services
Sundays @ 9:00 a.m.
Sunday WORD Bible Academy
11:00 a.m.
Bible Study
Wednesdays @ 12:00 noon and 7:00 p.m.
Get Involved
---
Ways to Get Involved
Plan a Visit
Join the Church
Take Membership Classes
Join a Ministry

Contact Us
---
5300 Crain Highway
Upper Marlboro, MD 20772
Tel: (240) 830-5300