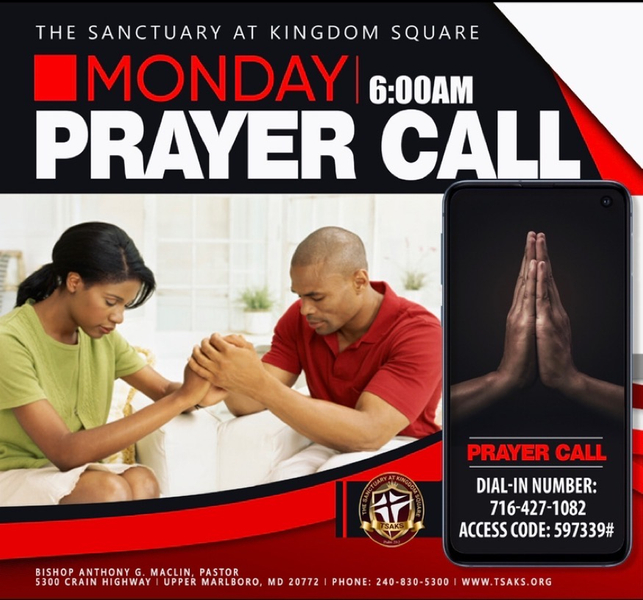 Our Mission
We are committed to pray using the Word of God to access his throne; guided by the Holy Spirit and empowered by the name of Jesus to touch the lives of the saved and unsaved people of God as the need is always present and confident God's will be done with thanksgiving.
Scriptural Foundation
"I urge, then, first of all, that all requests, prayers and intercession and thanksgiving be made for everyone – for kings and all those in authority, that we may live peaceful and quiet lives in godliness and holiness." I Timothy 2:1, 2 (KJV)
Prayer is the Key
PRAYER is the key to open the door to communion with God. "Behold, I stand at the door, and knock; if any man hear my voice, and open the door, I will come in to him, and will sup with him, and he with me." Revelation 3:20 KJV
Christian Lenten Season feb 22 - Apr 6, 2023
Christian Lent is a season of commemorating Jesus' sacrifice to save us from our sins. It is a period of 40 days during which Christians remember the events leading up to and including the death of Jesus Christ. The 40 days begins on Wednesday February 22nd "Ash Wednesday" and ends on Thursday April 6th "Holy Thursday." We celebrate Lenten Season through Fasting, Praying, Repentance and Charitable Giving.
Fasting requires self-denial/giving up something that is not easy in preparation to spend time with God in prayer Matthew 6:16-18. During this 40 day fast, Sundays are not included. Depending on your health status you can choose to abstain from meat and substitute it with fish or eat fish on Fridays only! Please consult your doctor before you begin this fast. If you fully abstain from meat: the following are allowed eggs, milk, fish, grains, fruits and vegetables. Remember, whatever you give up is for 40 days excluding Sundays! Please plan your meals ahead of time and make note of your daily participation.
Prayer is having conversation with God in worship, supplication, thanksgiving, adoration or confession. It is a special opportunity to engage in fellowship with Him; caste all your cares on Him and intercede for others in prayer. Philippians 4:6… I Thessalonians 5:17 You have unlimited opportunities to pray morning, noon and night, everywhere you go and as often as you take the opportunity to do so.
Reconciling with the Lord requires a change in the relationship with Him from a breakdown in our love for Him, fellowship with Him and separation from Him to one of forgiveness, humility and unity of love, trust and obedience through Jesus Christ. 2 Chronicles 7:14
Charitable Giving is the act of donating money or goods to the poor or performing other acts of charity with love and compassion. It is an outward sign of Christian love for others; deepens our prayer life and brings a greater sense of meaning to fasting in a way that manifests itself because we care about our sisters and brothers in need. We are made in the image of God… God is love! Isaiah 58:10