A Baptist Community of Faith
Live Streams of Sunday Service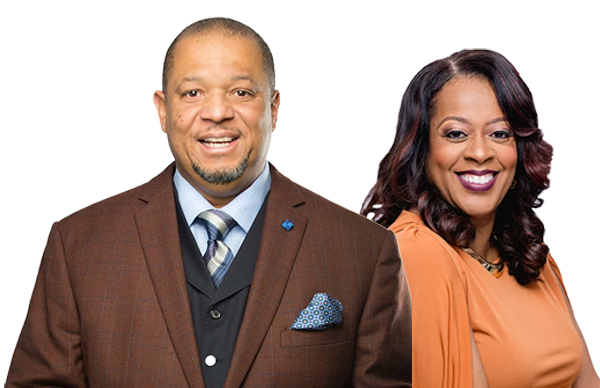 Welcome to TSAKS
Our mission is to promote the spread of the Gospel, the winning of souls to Jesus Christ, the changing of lives, and establishing the presence of the Lord in the world through evangelizing, biblical teaching, economic development, and community outreach. With faith in Almighty God, we seek to be a church preparing born-again believers for the Kingdom of God.
Bishop-Elect Anthony G. Maclin and First Lady Peggy Maclin
Every Monday morning @ 6:00am - 716.427.1082 597339#
more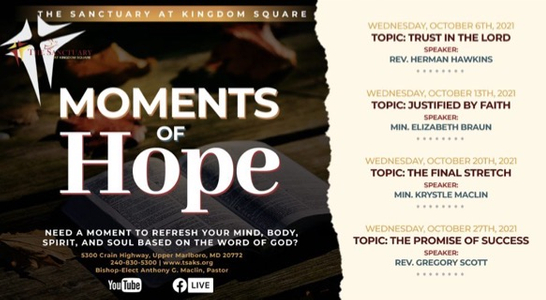 October 20, 2021 11am
Midday Meditation The Final Stretch
more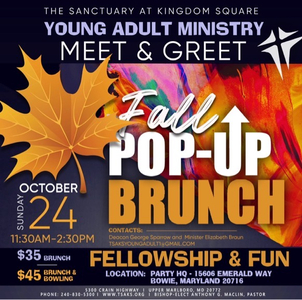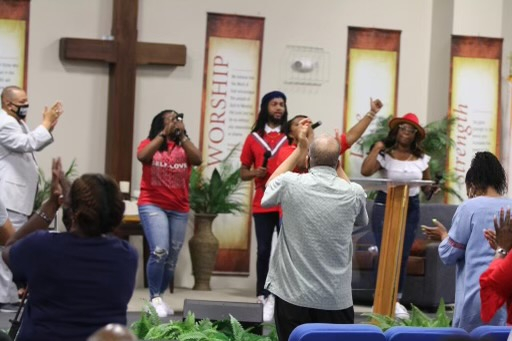 Service Times
---
Worship Services
Sundays @ 9:00 a.m.
Sunday WORD Bible Academy
11:00 a.m.
Bible Study
Wednesdays @ 12:00 noon and 7:00 p.m.
Get Involved
---
Ways to Get Involved
Plan a Visit
Join the Church
Take Membership Classes
Join a Ministry

Contact Us
---
5300 Crain Highway
Upper Marlboro, MD 20772
Tel: (240) 830-5300