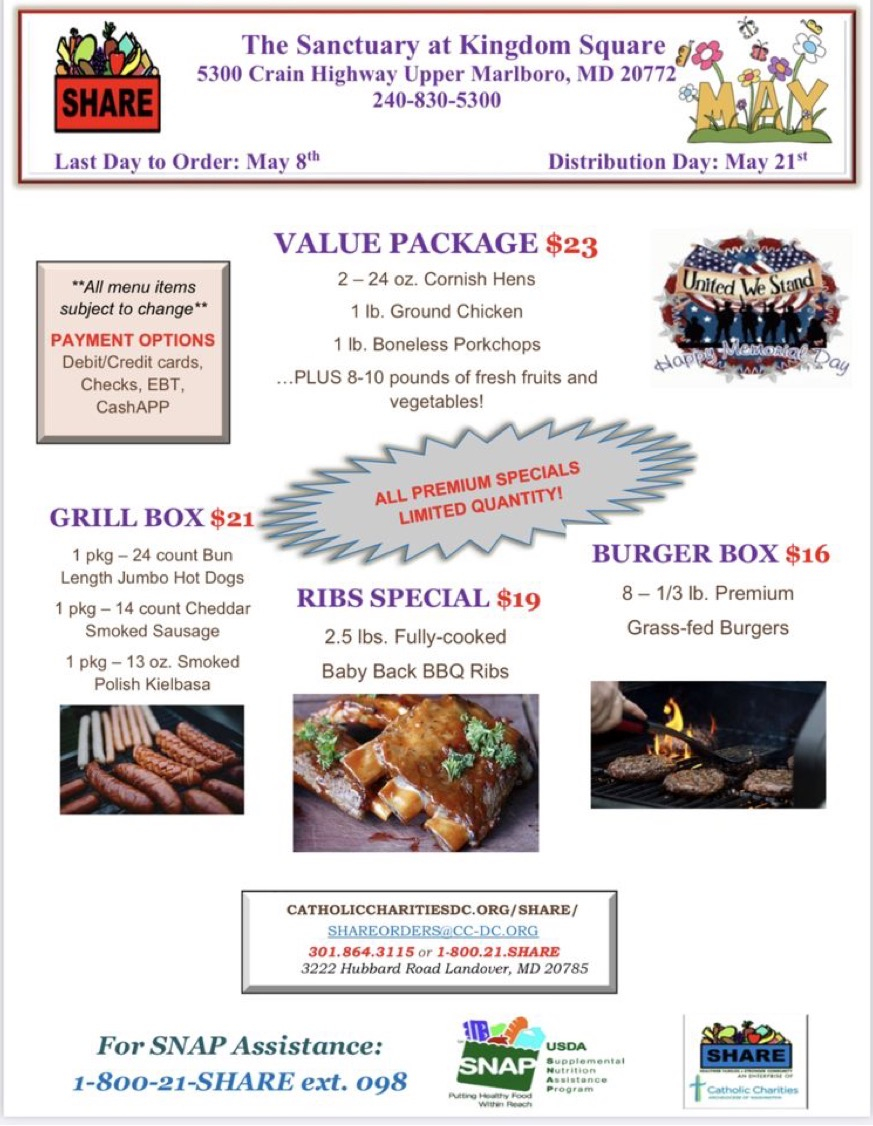 The last day to order will be Sunday, May 8th and distribution day will be Saturday, May 21st.
The instructions on how to order online are as follow:
visit http://www.tsaks.org
On the Giving page, select the "Giving" tab.
type SHARE ORDER in the "blank" box and enter the cost for the package of your choice and type of package.
proceed to process the payment using a credit or debit card.
You can also order/pay via the Givelify app or CashApp ($TSAKS). Be sure to enter a note listing your SHARE order and contact information.
You will receive a payment confirmation upon completion.
PLEASE FEEL FREE TO SHARE WITH FAMILY AND FRIENDS.